Our Story
What began as a small family business is now a major part of commercial construction in the Bay of Plenty, Waikato region. We employ over 90 people whilst providing a one stop shop for quality commercial fit outs.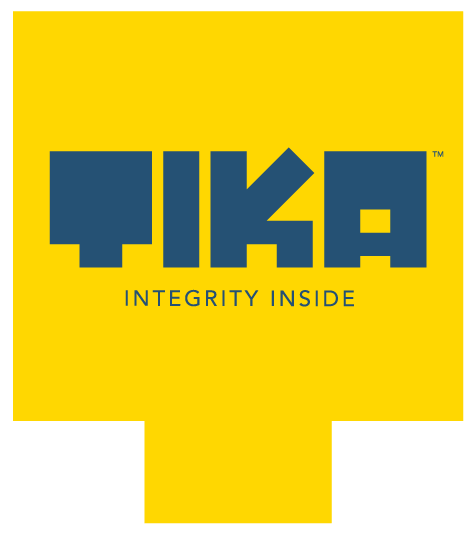 TIKA
Pronounced Teeka
To be correct, true, upright, right, just, fair, accurate, appropriate, lawful, proper, valid
Integrity Inside
Our strap line and our promise, reflecting the values of Tika. Inside the business, inside the individual, inside the project space.
Mā te tika ka tipu kaha mātau, ā, kāhore he ngoikore
Through integrity we will go strong with no weakness
Designed by local artist, Whare Thompson. The koru represent our two original locations coming together to create new beginnings.
1988
Mark and Rachel Pepperell started trading as Suspended Ceiling Services (SCS) in August 1988 with only $2000, no vehicle, and no idea of what lay ahead. SCS soon grew and expanded its service offering to include plasterboard linings, plastering, steel stud partitioning and insulation.
1991
In 1991, Suspended Ceiling Services became a Limited company, and took on the now well-recognised name of Waikato Suspended Ceilings Ltd (WSCS). Mark and Rachel had by then employed up to 21 staff, some of which are still with the company today.
2006
In 2006, Daniel Pepperell opened Bay of Plenty Suspended Ceilings in Tauranga, after learning the skills working for WSCS since leaving school.
2009
In 2009 the decision was made to join Bay of Plenty Suspended Ceilings and WSCS and together. Father and son started working side by side, together owning 100% of both businesses.
Their hard work and resilience right through the global recession paid off, and Waikato and Bop Suspended Ceiling Services Ltd employed over 70 staff working over two branches in Tauranga and Hamilton. Cementing themselves as a major part of commercial construction in the region.
2019
In 2019, with an expansion to Auckland on the horizon it was time for a new look and name for the business: Tika Interiors Ltd.