Services / Plasterboard & Insulation
plasterboard installers
The Team who work for Tika are commercial interior construction specialists. We deliver both the form and function that modern building design demands and we're comfortable with all aspects of internal fitouts, which includes plasterboard and insulation.
When choosing a plasterboard and insulation installer, you simply can't go wrong when you work with a team that does it every single day. Because our highly skilled Team members are part of Club GIB®, we install to the highest standards and we ensure our installation process is done to the manufacturer's and council specifications. We install with the aim to exceed your expectations.
Plasterboard (GIB®) can be used for many different purposes such as noise suppression, fire protection, wet area protection, high impact protection, and bracing.  We'll help you navigate through all your options and ensure you'll get the best product, at the best price, every time.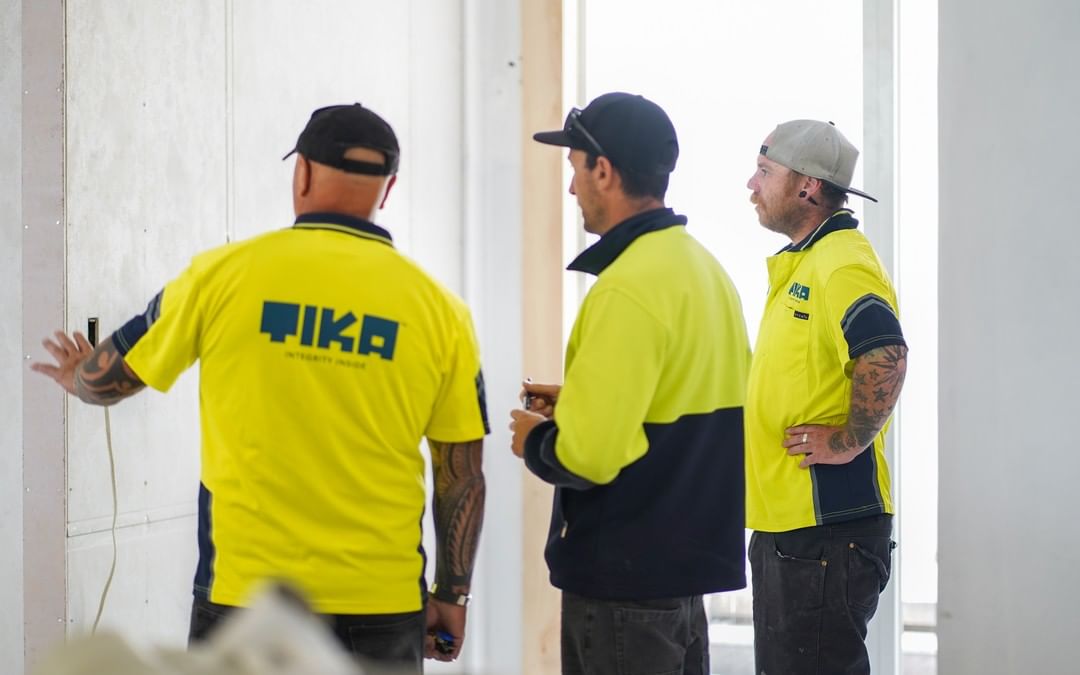 Tika have a point of difference! This is what you can expect from us:
Accredited Installers

Our team install plasterboard and insulation on a daily basis which has enabled them to hone their skills

We only used products that meet the New Zealand and Australian Standards.

Safety is paramount to us. Our team regularly meet for safety briefings, and are all trained under Site Safe New Zealand.

Our team means OUR team! 
Need Our Help? Contact Us