Services / Plastering & Other Services
PLASTERING & OTHER SERVICES FROM Tika
Finding a plasterer you can rely on to complete your project to a high standard isn't an easy task. Traditionally, the plastering trade has been joined with painters or plasterboard installers, but… Tika have changed the game.
Our plastering staff practice this one trade only. Because of this, the Tika plastering team will bring you the highest finish available. Not only do we bring you standard paint finishes, we specialise in decorative plaster cornices and casts as well.
What can we offer you?
Tika are part of the Club GIB® group which means we're your go-to for GIB board and GIB fixing 

We only use products guaranteed by Winstones (GIB®)

We are highly skilled, qualified, and great communicators

Because of our top-notch quality assurance systems, we catch problems before any paint is applied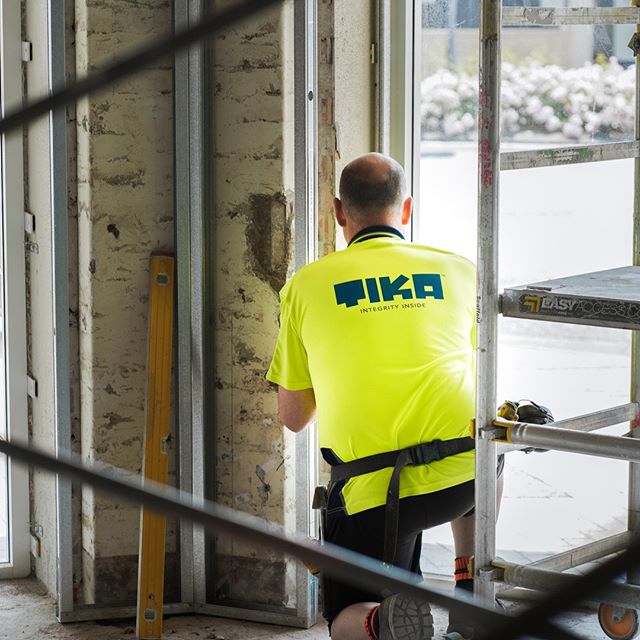 Then there's more
The interior fitout specialists at Tika Interiors offer a range of additional services, which means you can keep working with the us for your whole project.
Having just one contractor to deal with will makes it much easier to manage your project. As the interior trade has grown over the past 30 years, we have had a clear message from our customers: They would prefer to deal with one company them many. Because of this, Tika have expanded their services to meet customer needs.
Additional services that we offer are:
Project Management/Full contract

Internal/commercial construction and carpentry work

Commercial/retail/office fit outs

Compressed sheeting

Painting

Glazing

Garage Conversions
Need Our Help? Contact Us